In Texas, the 21stCCLC program is called the Texas Afterschool Centers on Education program, or Texas ACE. Texas ACE programs aim to improve student attendance, behavior, and academics, while providing safe supplemental learning space for students and families who otherwise would not have such opportunities. These grant-funded programs provide high quality supplemental enrichment activities that align with the regular academic program; and programs are encouraged to deliver those activities in creative, hands-on, and exploratory ways.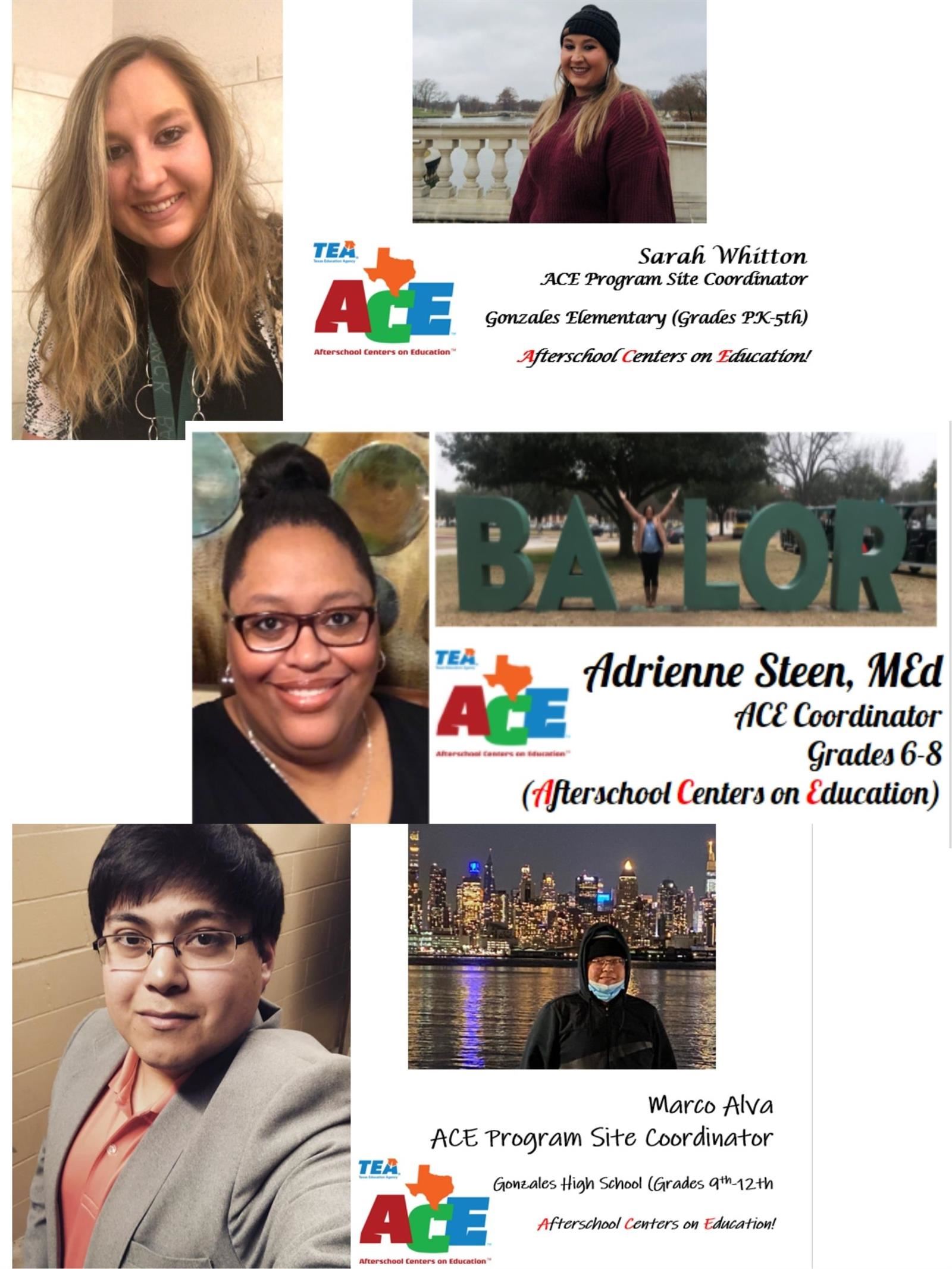 ACE Families: Here is the April Newsletter

In case you missed our live zoom informational session on Monday, January 25th, here is the powerpoint that Ms. Moreno utilized. Click on the link above to download the document. If you have any questions, please feel free to reach out to Ms. Luz Moreno by email at luz.moreno@gonzalesisd.net.
Parents: we have our external evaluator surveys. We need these filled out by all of our parents. Please use a QR code reader to link you to the survey online or click the link below. You only need to fill these out once. Thank you for your help in completing them.